Blog format
Originality
Depending on audience.
Probably too well-known topics: geisha, kimono, ukiyo-e only use these with the addition of something new / current
Relatively unknown concept + news value
Overblogged: fugu, chindōgu, Harajuku, Lolita ...
Browse the archive
Your audience
Who is your audience? Peers, Japanese Studies community, the general public (vulgarizing) ... decide for yourself, but be consistent
You don't have to address the audience directly

As known by most of you
Did you know ...
Most of us have already heard of
References
Preferably in the form of hyperlinks in the text
Not necessary at the bottom, unlike (encyclopedic) article
Use zotero and link to it from your blog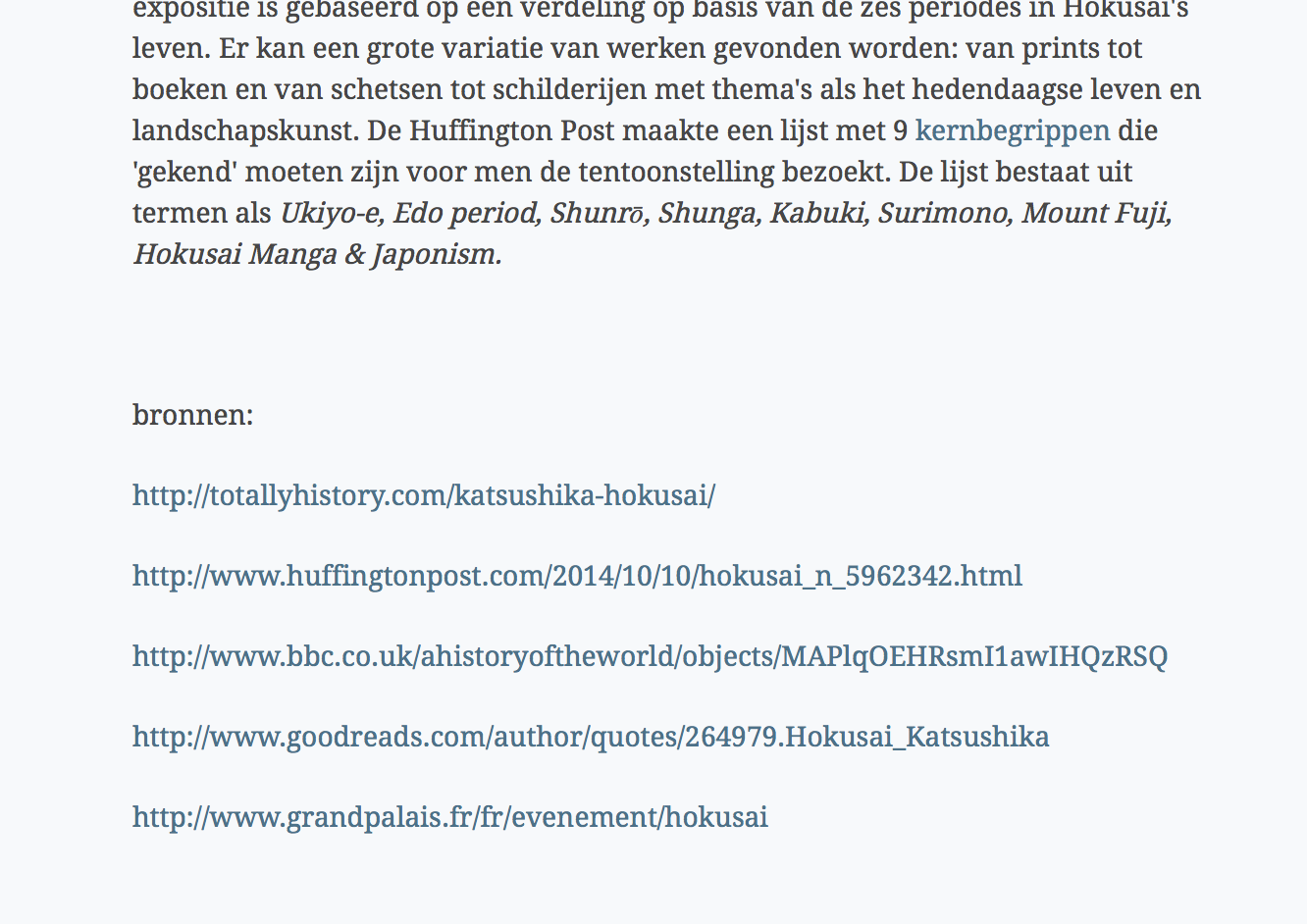 White space
Important for readability
Avoid text blobs
Don't exaggerate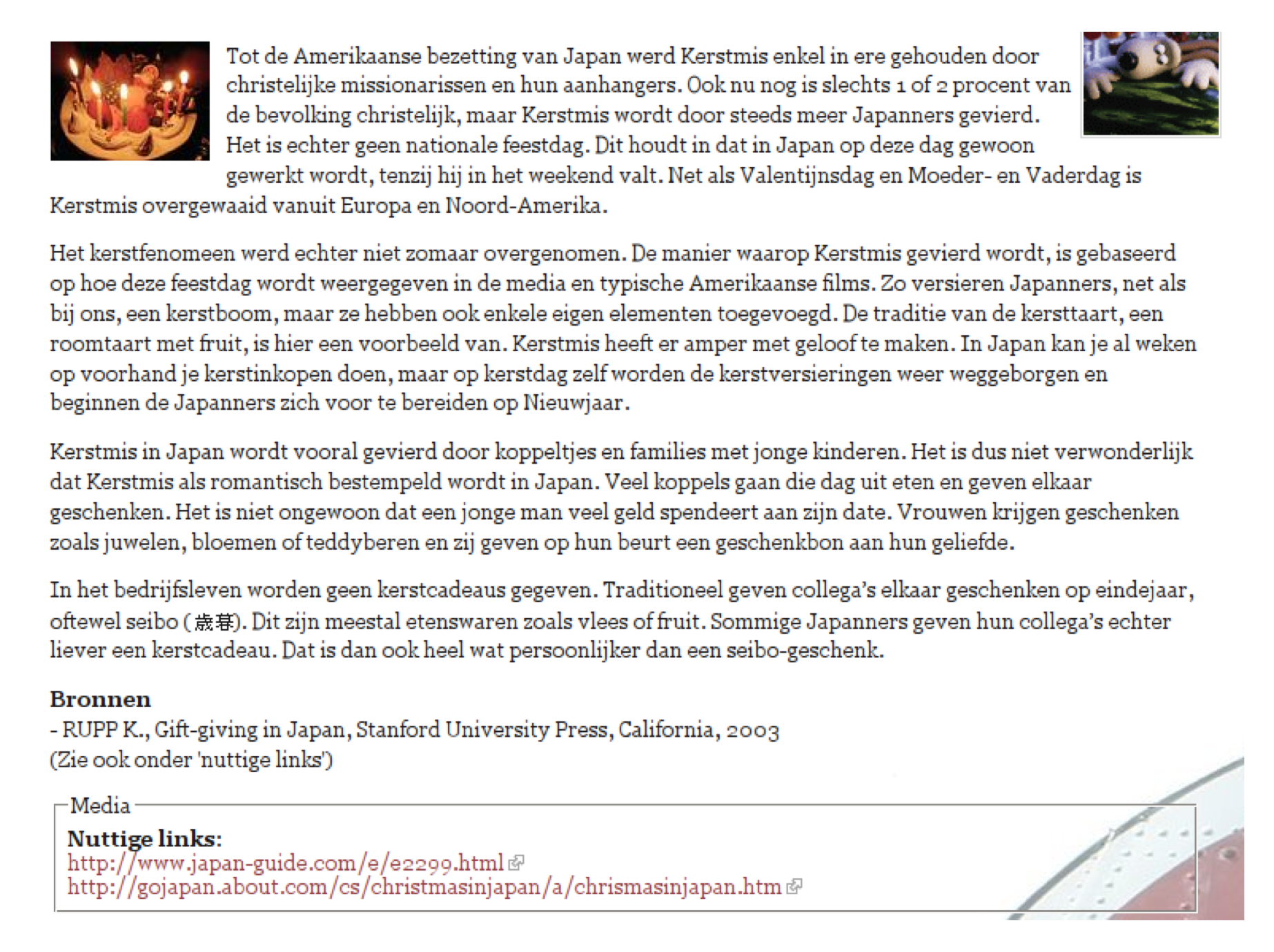 Cut & paste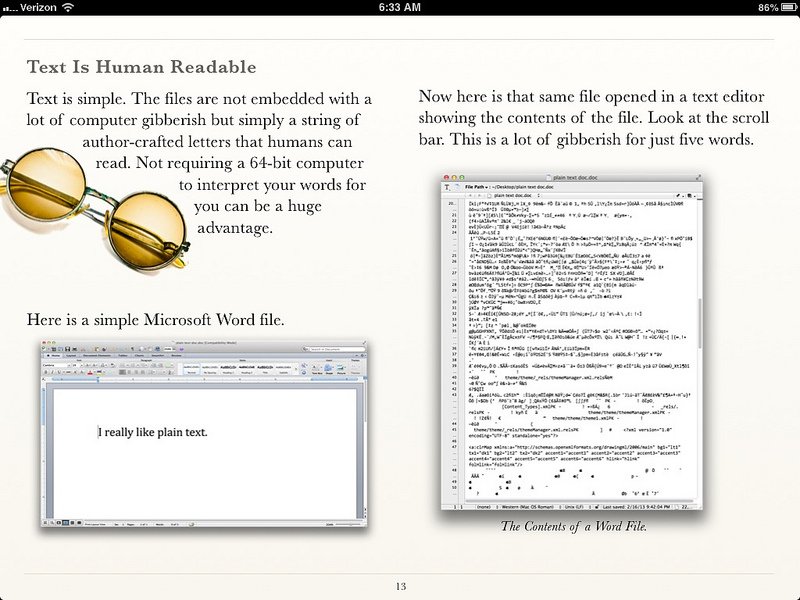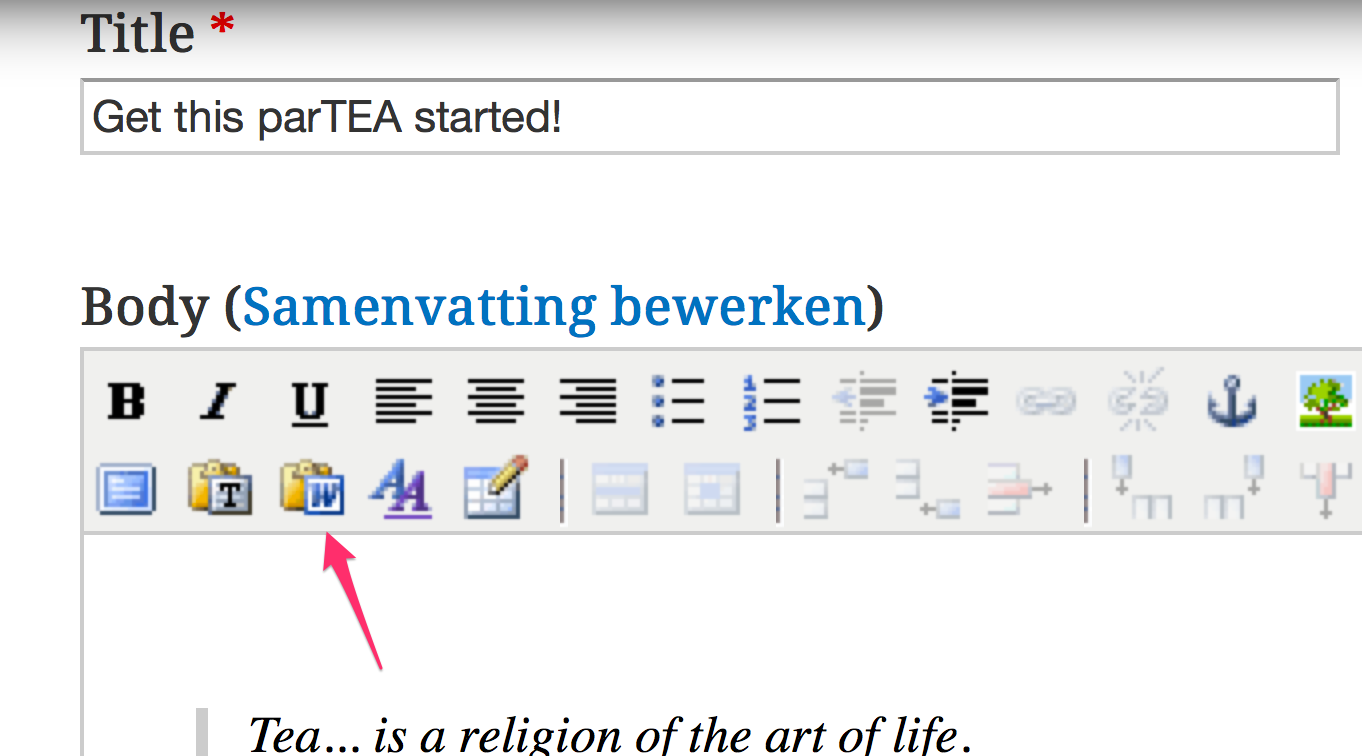 Catchy titles
A good title makes your blog stand out, catches the eye
Gosurori: the Japanese gothic?
Visual Kei vs. Visibly Gay
Behind the scenes / under the skirts: Elegant Gothic Lolita
Correct transcription
Shogi, Bosozoku, Tokaido
Italicize transcription / foreign words

Manga not, * mangaka * yes
Japan is not a person
Japan tries ...
The Japanese say that ...
Related: where we ..., they do ...
Topic
Not too broad. No sociological phenomena such as: suicide in Japan, the Japanese woman, etc.
Make your blog "skimmable"
Most visitors only scroll about 50-60% of a blog post (if you're lucky). If you want people to actually read your blog post, make it dead simple to walk through.
Use headings and subheadings
Break your text into paragraphs
Use lists

Lists create white space
Lists pull the reader's eyes down and make them stop there for a moment
Lists make scanning easy
Lists give the impression of getting a lot of information with little reading

Add emphasis (in moderation)

bold
italics
quote (blockquote)
Use images
A blog without images is almost as bad as one without links.
choose relevant images that closely match your subject
pay attention to copyright
give your images an enlightening caption
* Sonota *
No * kanji * in your title - url will not be readable
Too many pure text blogs - blog is an internet format, links are part of that
Onsens and Matsuris do not exist
Do not explain two things in on blog - not Akihabara ánd otaku
Try to add a teaser to your blog: catchy title, video, link
Workflow - Japanology Lab
Add Content - "Bericht" (Article)
! [] (Img / IJCS20-lab01.png)
! [] (Img / IJCS20-lab02.png)
Select Title & OPO
! [] (Img / IJCS20-lab03.png)
At least one image
WYSIWYG

MSWord button
Styles
structural elements
Examples